Cat stevens is back in his old avatar with
An Other Cup
, his first secular studio album in 28 years. The disc contains old songs that were never recorded, songs he wrote in the last couple of years, and songs that he came up with on the spot, once he reached the studio.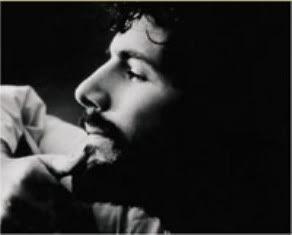 Born as born
Steven Demetre Georgiou
on
July 21
,
1948
, he adopted the name Cat Stevens; under this moniker, he sold over 60 million albums, mostly in the 1970s changed name to Yusuf Islam in
1979
. Stevens became a
convert
to
Islam
in
1977
, after a
near-death experience
when he nearly drowned surfing at
Malibu Beach
[1]
. He adopted the name Yusuf Islam in
1979
, and became a pious advocate for the religion, devoting himself to educational and philanthropic causes in his community. A decade later, controversy arose when he was reported to have made comments that seemed to support a
fatwa
calling for the death of author
Salman Rushdie
, but he claimed to have been misinterpreted.
He has given some of the memorable hits like Moonshadow, Morning has broken, Wild World, Father and Son and First cut is the deepest.
It is believed that he didn't touch a guitar for many years, until two years ago, when his son brought a guitar into the house. After picking it up in the middle of the night and discovering that he could still play, he felt the spirituality in his playing that he said had been missing from his music back in 1978. This week, Yusuf Islam was awarded the Mediterranean Prize for Peace, as he continues to re-enter the spotlight as a musician.
Recently in a live
concert he commented on why he didn't touch the guitar for so long, he said , ''to stay out of trouble more than anything.'' But when he picked one up a little over two years ago, ''My fingers just felt at home.''
The 2004 tsunami inspired him to write a song, ''Indian Ocean,'' for a charity album; it's a long, detailed narrative about an English family on an island holiday that takes in an orphan after the tsunami.